To whom it may concern,
Justin has undertaken various building projects at our old bungalow in Sandringham. We find him very professional but easy and friendly to deal with, always giving 2-3 options taking into consideration budget, aesthetics and time. His advice and forethought has been immeasurably valuable.
We love it that Justin is passionate about keeping the original bungalow character, and doesn't try to talk us in to modernising or taking the easy option. On one occasion my husband worked alongside Justin and at the end of each day he was under no illusion of how hard he works. He is always our first port of call as we progress through our renovation.
Regards,
Janine & Andrew Cook
Justin Molloy and his team of builders completely renovated our 1928 Georgian Arts and Craft Cottage. It was a huge job requiring us to move out for 18 months.
The 3 story concrete building was effectively gutted, excavated and rebuild from the basement up. The project became even more of a challenge for Justin when we decided to part company with our architect, who patently wasn't up to the task, and thrust Justin into the role of project manager, designer and chief problem solver!
The result of Justin's attention to detail, diligence and exacting standards is the beautiful character property that we love living in. He has thoughtfully upgraded all amenities to a luxurious standard without compromising the wonderful character of our home. Without exception, Justin's team of builders and associated tradesmen and contractors were people of excellent character and we felt very comfortable having them in our home.
We have absolutely no hesitation in recommending Justin to other people contemplating building, restoring or renovating their homes. He is a pleasure to work with, and always has a calm "can-do" and "no problem" attitude to a project.
His attention to detail is the facet of his character that separates him from other builders. It is this that, ultimately, increases the value of all the projects he works on.
Michael and Christine Barnes
Auckland
To Whom It May Concern,
My wife and I needed a builder to build and over see the construction of our Bach at Kewai Street, Omaha. We had a meeting with Justin and were more than satisfied with his expertise and detail to quality.
We needed someone we could trust as we live in Auckland and could not over see the day to day construction of the house.Justin and his team made sure the work was completed on time and to high expectations.
They also completed the job under budget.Justin and his team took care of all the sub trades and expected a high quality of work standard from them. Time and time again Justin critiqued the sub trades and made sure it was up to standard.
Justin worked hard to get the suppliers pricing under budget and pass on his savings from the network of trades he has worked with throughout the years.Justin has years of experience at building and due to this he offered many excellent concepts.
When we were stuck for ideas Justin suggested several solutions to suit both Rachel and I. We could then go away and discuss the outcome together to achieve our dream.My family and I have had no hesitation and never will in recommending Justin Molloy for any type of building work. His skill for detail and expertise far exceeded our expectation and that of our family and friends.Many times we have had to rely on Justin to open the house for tradesmen after the lock up stage and he has done so with no hesitation.
We felt comfortable in doing this as Justin shows discretion to privacy and attention to security. We are that happy with the team that we have given Justin a key to the house so he can show other potential customers his work.We wish Justin and his team well and cannot thank them enough for the work they have done to fulfill our dream.
Shane and Rachel Husband
Justin, got both COCs for house and pool.
All good.
Thanks again for a perfect job bungalow and villa! Have to bring the kids for a swim when passing.
35Deg at the moment without the heat pump running…...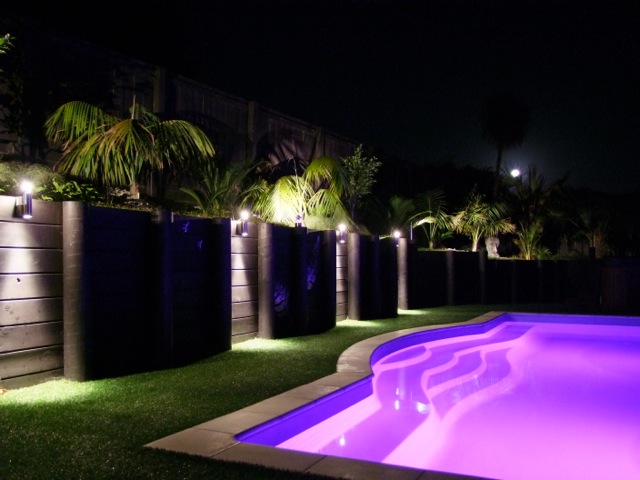 Shane & Rachel Husband
Karen PENNEY
2/13 Alford Steet
Waterview
Auckland
(027) 4949264
To whom it may concern: After years of improvising to create space in my charming, character filled 1930s "TWO" bedroom Bungalow, I finally realised my best option on a cross leased site was to add a floor to get the three bedrooms and separate living room and second bathroom that would make life a whole lot more comfortable.
I wanted a builder who appreciated the beauty of this era of building and had a keen appreciation of the wicked challenges beneath the skin of the house. Being a chronic DIY die hard who thankfully knows my limits I have seen grown men- builders! reduced to gibbering at the sight of some of the challenges these houses hide.
After a quick look at the yellow pages, a Google search and a ring around I chose Bungalow and Villa Renovation Specialists for a couple of important reasons.
Clearly my house was their specialty, then I met with Justin Molloy, the company owner and presented my architect plans, building consent and my unusual proposal to mitigate my budget limitations and exercise my "creative vision".
I was relieved that he actually listened to what I thought was important, considered my proposals with an open mind and without judgement and discussed options to make this project work for both of us. He was very pragmatic, set out the ground rules very clearly and professionally, was incredibly accommodating to my limitations as well as my vision of how it would look-clearly wanting the arrangement to work for me too .
I knew this was a professional I could trust, we started on the same page and stayed there throughout, so we signed our contract. His team of builders started within the week and were committed to the project for a solid eight months. I am so respectful of their work ethic and skill , I am a DIY wannabe and have owned and renovated seven homes before this so I recognise their craftsmanship.
I appreciated that when a problem arose as they invariably do I was given the facts, then the options with consequences and the decision was mine for a way forward. I appreciated being able to make these decisions armed with all the facts – pros and cons. I appreciated being consulted .
I found also that I was given very good advice from Justin who maintained a broad perspective to retain the integrity of the design while ensuring functionality . This was a very positive building experience. Yes there were problems but the foreman came to me early with well thought out options for a solution.The standard of work has been exceptional, our building inspections have been a walkover because the attention to detail has been uncompromising.
The foreman was able to identify difficulties within the engineers designs and architects plans and discuss and resolve them early in the process without incurring any delays in building. I have also enjoyed the ability to be creative in my design with lots of input from Justin advising and sourcing material and products . He has also recommended a wide array of tradesmen at different stages of the project and without exception they have produced quality work and have been reliable and timely with their services.
The team have been a pleasure to work with. They have been very respectful of my home, my personal/ work /home routine and have been very tolerant of my somewhat eccentric SPCA rescue dog who has a predilection for nipping at builders boots, and unfortunately cabinet makers ankles .
The finished product is a joy to behold. My neighbours and friends tell me it looks like the house was built like that originally, and it is a very pretty house. Throughout the project my necessity to maintain a tight control on the expenditure has been easily accommodated by Justin who endeavoured to ensure my debts were cleared by weekly invoicing.
I have enjoyed the process, I have a beautiful home and I have great respect for the men who worked so hard on producing such an excellent result. I have recommended Justin Molloy to my neighbours, my friends and family. I would be happy to recommend him to anyone contemplating work on a character home.
Yours sincerely,
Karen Penney